In the Northern Colombian region, dozens of indigenous families are benefiting from the distribution of food by the church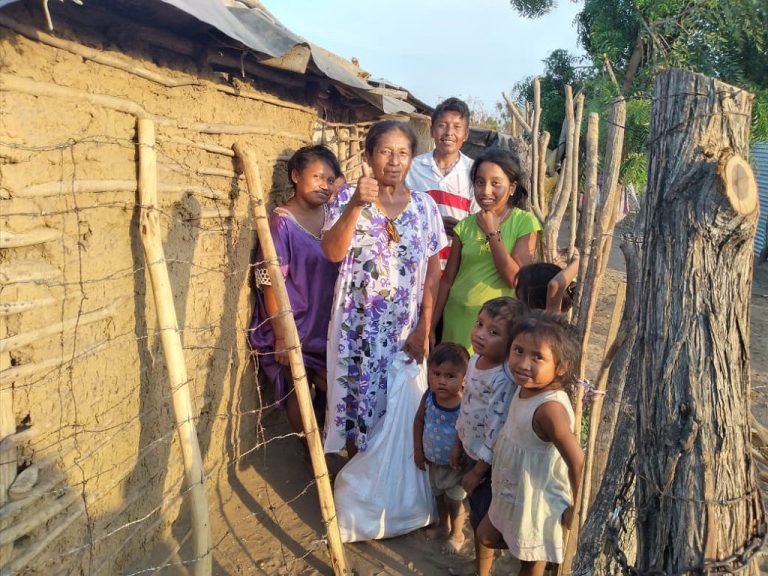 A Wayú family from La Guajira, in northern Colombia, smiles for a photo on May 28, 2020, after receiving a bag of food that will feed them for a week. The initiative was part of a project led by the Seventh-day Adventist Church and ADRA Colombia to feed 92 indigenous families in need affected by the pandemic crisis in the region. [Photograph: ADRA Colombia]
June 18, 2020 | ADRA Colombia Press.
Dozens of Wayú indigenous families in La Guajira, northern Colombia, received bags of food thanks to an initiative by the Seventh-day Adventist Church and the Adventist Development and Relief Agency (ADRA) in Colombia.
The Wayú families have been forced to comply with quarantine requirements due to the coronavirus pandemic, and many have been unable to work or earn money to buy food. Nearly a hundred of the neediest families were recently selected and supported for several weeks, during which they received food.
"The needs of indigenous communities are extremely relevant," said Eliezer Taboada, district pastor of the Maicao district in the department of La Guajira, which includes the municipal districts of Paraguachón, Uribia, and Manaure. "Many of the people sell charcoal, but since the police restricted mobility, they have been unable to work."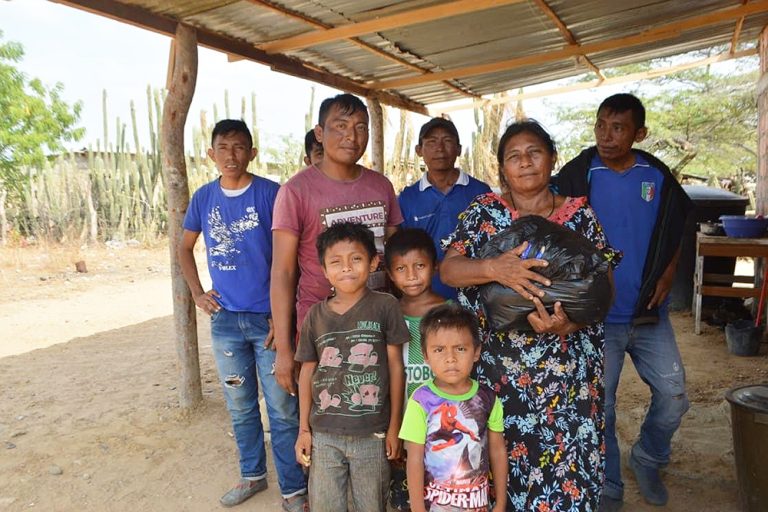 A Wayú community family in La Guajira smiles after receiving food from ADRA Colombia last month. The initiative provided food for 92 families between April and May 2020. [Photograph: ADRA Colombia]
Pastor Taboada, who also oversees the church's work in the municipal district of Paraguachón, near the border with Venezuela, said many have been severely affected. "Their economy depends entirely on selling goods on the Colombia-Venezuela border, and since it has been closed since March 14 due to the coronavirus, there is a serious economic crisis, exacerbated by the increased basic needs," he explained.
When the situation became more severe, church leaders requested donations that were used to help Wayú families with rice, beans, lentils, flour, eggs, pasta, milk, salt, and oil. The department of La Guajira has a Wayú community of over 270,400 people.
The items were distributed in April and May by ADRA Colombia, in collaboration with the Samaritan Foundation, and members who donated from their own resources to help the Wayú community, church leaders said.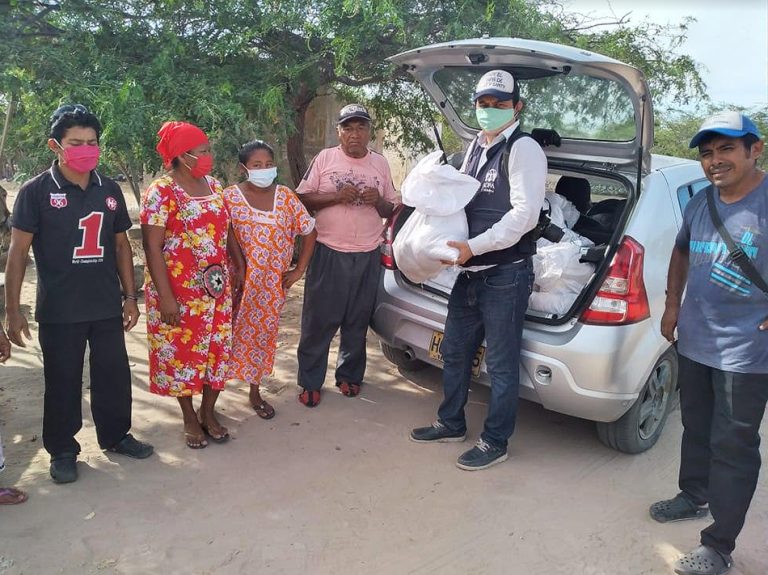 A coordinator and volunteers from ADRA begin distributing the items to needy families in the Wayú community in northern Colombia. [Photograph: ADRA Colombia]
So far, church leaders have distributed 220 bags of food in the Maicao municipal district as part of the selected 92 families in La Guajira.
"One day, I was visiting families in the Pupuren ranch, and my heart broke when I saw so many people who hadn't had lunch yet," Pastor Taboada said. "Thanks to God and the generous hearts of so many church members, we have been able to provide food to many needy Wayú families, helping them with their basic needs for weeks."
Cecilia Uriana Epiayu was one of the Wayú community members who received food. "I thank God and the church for remembering us. God has been so good, and we have been able to have food at home," Uriana said.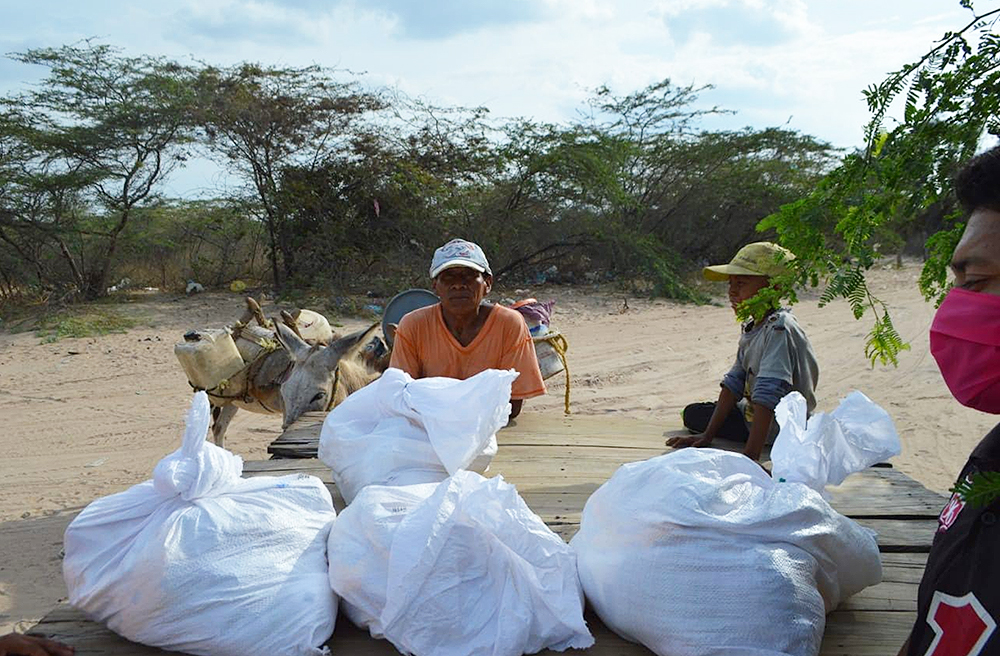 Part of the food bags containing rice, beans, lentils, pasta, flour, eggs, oil, and salt that were distributed to dozens of needy Wayú families. [Photograph: ADRA Colombia]
Pastor Taboada expressed gratitude to those who joined the project to help the Wayú communities during the past two months.
"We may be doing little, but it means a lot to them," Taboada said. "We feel very happy to work for the Lord and bring a message of hope to each person, meeting their basic needs.
Plans have been implemented to continue assisting more needy families who are struggling during the quarantine regulations in the Wayú communities. "We have spoken with government entities and the municipality to join our project with food donations and continue benefiting the needy families," Taboada said.